Welcome to the Victor and Valentino Wiki
As of today, July 5 we have 1,654 Articles, 5,967 Files, and 20,099 Edits
About the Show
This supernatural adventure comedy follows two half-brothers who spend a summer with their grandma in Monte Macabre, a small and mysterious town, where the myths and legends of Latin American folklore come to life.
Mischief, mayhem and Mesoamerican myths rule the day for Victor and Valentino. They are half-brothers from Monte Macabre, a small, mysterious town that they explore while simultaneously trying to appreciate each other's quirks and differences. While spending the summer with their Grandma Chata, the rambunctious Victor and the more cautious Valentino soon realize there's more than meets the eye in their new town. The mischievous pair hilariously discover other worldly beings, curious creatures from forgotten folklore, and places only described in myths.
Want to find out if the legend of the Chupacabra is real? Or explore a secret skatepark hidden in the jungle? Want to go on a trip to the underworld? Yeah you do! So come hang out with Victor and Valentino as these two brothers do all of this and much more in the supernatural town of Monte Macabre.
Meet the Characters
Featured Articles
Featured Crew Member

Diego Molano is an American writer, animator, artist, producer, storyboard artist, and creator of the show. He is also a voice actor who voices Victor, Pineapple, and Reynaldo in the show.
Read more...

Featured Cast Member

Sean-Ryan Petersen is an American voice actor who voices Valentino on the show.
Read more...

Featured Main Character

Chata is one of the main characters in the show. She is Victor and Valentino's grandmother who owns a house in the town of Monte Macabre. She is portrayed by Laura Patalano.
Read more...




Featured Recurring Character

Charlene is a strange little girl in Monte Macabre who has an interest in the folklore and supernatural entities in the town. She is portrayed by Cristina Milizia.
Read more...

Featured Episode

The Lonely Haunts Club 3: La Llorona is the 26th episode of the second season, and the 65th overall in Victor and Valentino. When Valentino sets out to get a little privacy in the woods, Victor is bent on pranking his unsuspecting brother - that is, until Valentino goes missing... Read more...




Featured Location

Monte Macabre is the main town that the show takes place in. It has a lot of supernatural occurrences and has a huge history behind it. Read more...

Featured Gallery

The Season 1 Gallery is a gallery that includes images from Season 1 of the show, including promotional art and the volumes of Season 1. See more...

Featured Media
Starter Pages
Here are some starter pages to explore the world of Victor and Valentino, but make sure to browse any other page that you want to learn more about! Also make sure to talk about the show and the wiki in the comments of each page, create blog posts, and make edits to the wiki if anything is missing!
Series Page
Characters
Episode Guide
Cast and Crew
Events
Games
Renamed/Changed Episodes
Upcoming Episodes
Title Cards
Sneak Peeks
COMIC-CON @ HOME: WHAT'S NEW ON CARTOON NETWORK?
OTHER
TREAT-A-THON!

Learn more about the Cartoon Network event lasting throughout October, Treat-A-Thon! See more...
Poll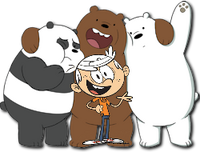 ---
v • e •

d

Victor and Valentino episodes

Episode 1
Folk Art Foes
Episode 2
Dead Ringer
Episode 3
Brotherly Love
Episode 4
Chata's Quinta Quinceañera
Episode 5
Legend of the Hidden Skatepark
Episode 6
Cleaning Day
Episode 7
The Babysitter
Episode 8
Hurricane Chata
Episode 9
The Lonely Haunts Club
Episode 10
Suerte
Episode 11
The Dark Room
Episode 12
The Collector
Episode 13
The Boy Who Cried Lechuza
Episode 14
Boss For a Day
Episode 15
Cuddle Monster
Episode 16
Los Cadejos
Episode 17
It Grows
Episode 18
Welcome to the Underworld, Part 1
Episode 19
Welcome to the Underworld, Part 2
Episode 20
A New Don
Episode 21
Churro Kings
Episode 22
Know It All
Episode 23
Fistfull of Balloons
Episode 24
Love at First Bite
Episode 25
Go With the Flow
Episode 26
Aluxes
Episode 27
Guillermo's Gathering
Episode 28
Balloon Boys
Episode 29
The Great Bongo Heist
Episode 30
Escape from Bebe Bay
Episode 31
Band for Life
Episode 32
Tez Sez
Episode 33
Forever Ever
Episode 34
Dance Reynaldo Dance
Episode 35
Tree Buds
Episode 36
Lonely Haunts Club 2: Doll Island
Episode 37
Catpocalypse
Episode 38
El Silbon
Episode 39
On Nagual Hill
Episode 40
The Guest
Episode 41
Ener-G-Shoes
Episode 42
La Cucarachita
Episode 43
Lords of Ghost Town
Episode 44
My Fair Achi
Episode 45
Oddities
Episode 46
I...... am Vampier
Episode 47
Victor the Predictor
Episode 48
Kindred Spirits
Episode 49
Decoding Valentino
Episode 50-51
Journey to Maize Mountain
Episode 52
Escaramuza
Episode 53
Los Perdidos
Episode 54
Los Pajaros
Episode 55
Get Your Sea Legs
Episode 56
Guillermo's Girlfriend
Episode 57
Starry Night




Episode 58
Fueygo Fest
Episode 59
Folk Art Friends
Episode 60
The Cupcake Man
Episode 61
Villainy In Monte Macabre
Episode 62
Charlene Mania
Episode 63
Old Man Teo
Episode 64
Poacher Patrol
Episode 65
The Lonely Haunts Club 3: La Llorona
Episode 66
In Your Own Skin
Episode 67
Ghosted
Episode 68
Carmelita
Episode 69
TBA